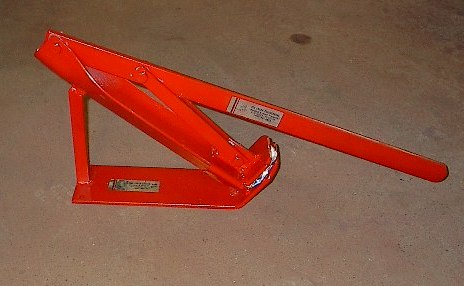 Heavy Duty "Big Red" Can Crusher!
The ONLY REAL Can Crusher! 10 lbs. of solid steel to CRUSH your aluminum cans to less than 1/4" thick! Opens wide enough to work on those "tall Boy" cans. Steel base plate with 4 mounting holes lets you bolt this unit to your bench, table or mount it on a barrel!! Or mount it on your truck bumper? trailer hitch? wherever you find those cans! Crushing cans requires much less space to recycle those valuable aluminum cans.
Get yours from Elk Creek Welding & Steel Products, Inc.
ONLY $49 plus Shipping/handling!
A great tool that will last for years!
Call: 402-335-2610 or email: jd33035@bbwi.net
Satisfaction guaranteed or your money back if returned within 30 days-(less shipping/handling).