The Model 250 3 Point Implement Carrier built by Elk Creek Welding & Steel is used most often for 3 Point Drills, Planters and other implements that can be pulled by tractors with up to 250 hp. The "250" can also be used with implements that have lift assist wheels in the rear and the hydraulics can be "plumbed" together in most applications. ECWASP has built these caddies for over 20 years and we are sure they will perform well for you!!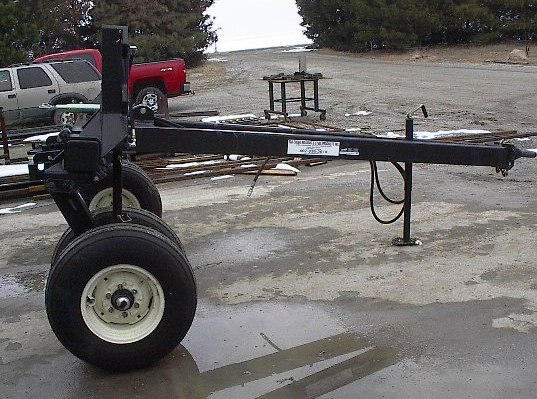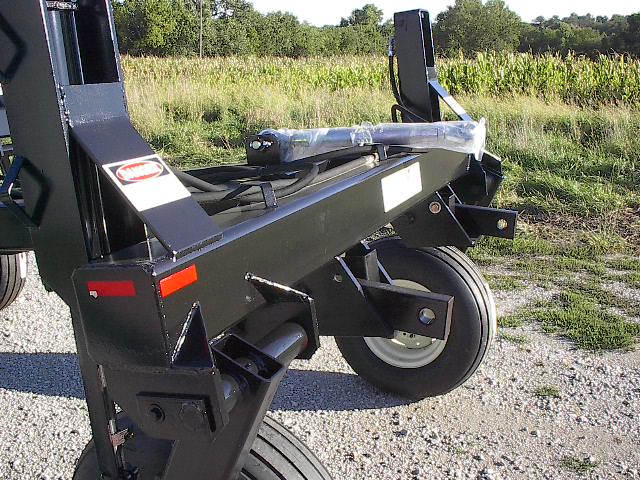 Model 250 Implement Caddie View of Model 250 rear hitch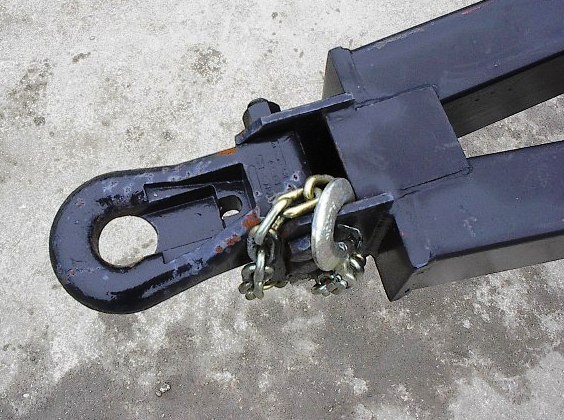 View of standard "Pintle" style front hitch-clevis hitch option available. Model 250 caddie.
Model 250 specifications: 4 - 11L x 15" 8 ply Implement tires on 6 bolt x 3500 lb. capacity hubs/spindles
12000 lb. lift capacity
"Pintle" style front hitch with safety chain
Rear hitch: Cat. II - III. Floating lower "tugs" can be pinned stationary. Adjustable top link.
Approx. 12' hitch pin to tug pin length.
Rephasing hydraulic cylinders lift the caddie evenly.
Price: $6500
Delivery available!!