Find a caddie near you! Caddies in field Inventory!
The Model 450 3 Point Implement Caddie Built by Elk Creek Welding & Steel Products, Inc. is rated for up to 450 hp. and will lift/carry 15000 lbs. The "450" will handle 7-11 shank rippers/subsoilers and other 3 point implements that have Cat. II or Cat. III hitches. Elk Creek Welding has built this Model for 20 years and many are in use today with an excellent reputation for durability!
Model 450 standard specifications: 450 Hp. rating, 8" tubing frame
15000 lb. lift/carry cap., One 4" x 16" and one 3.75" x 16" rephasing cylinders
4 - 8 bolt x 4500 lb. cap. hubs/spindles with 12.5 x 15 x12 ply tires
Cat. II / III rear hitch with adjustable top link
Approx. 14' Length hitch pin to tug pin
Hardened "pintle" style front hitch, safety chain and tongue jack
Bronze bushings with grease zerk on lift wheel assembly
Price: $8000 Find a Caddie near you!
Delivery available!!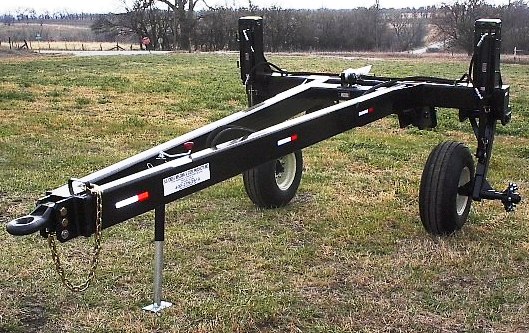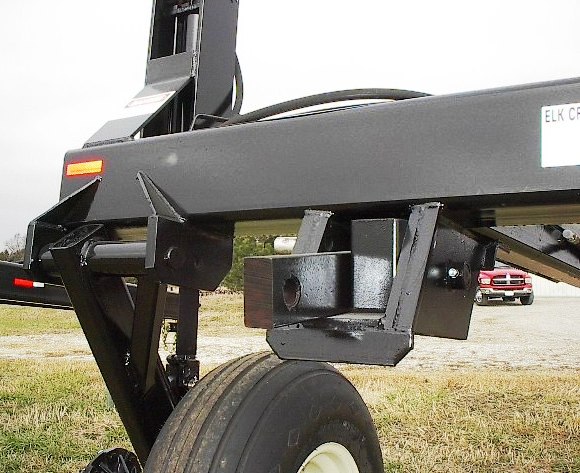 Model 450 Implement Caddie (std. outside tires are not installed) Rear "tugs" let the implement float but can be
pinned stationary if desired.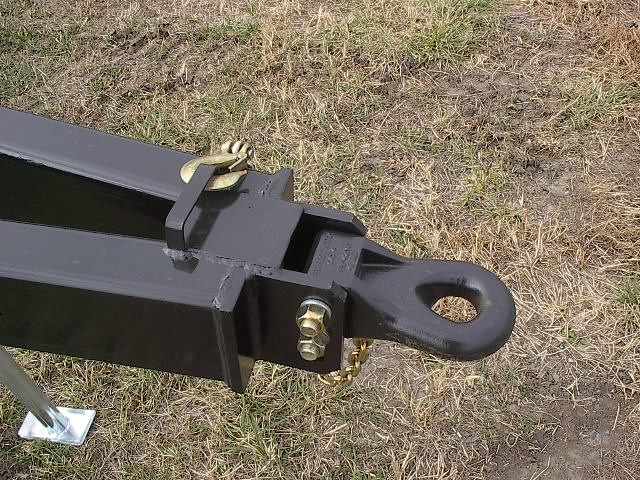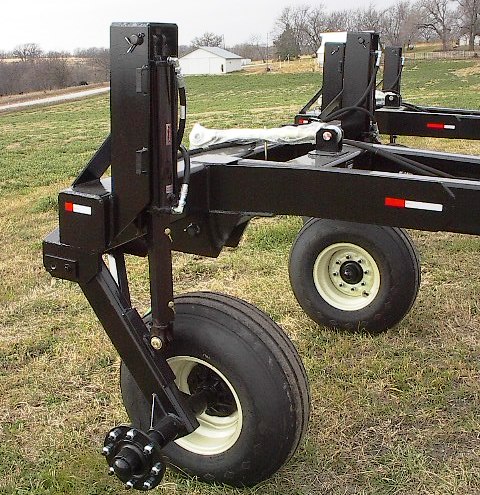 Std. Front "Pintle" hitch with Safety chain. Lift cylinders are rephasing so the caddie raises even.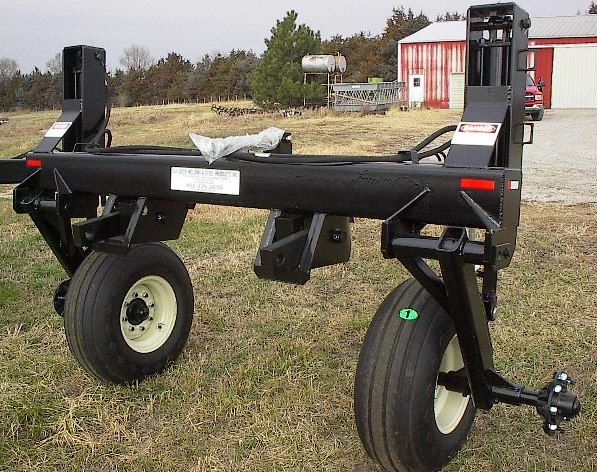 Rear hitch will adjust in for Cat. II and out for Cat. III Pulling a V-ripper is a typical use for a Model 450 Caddie.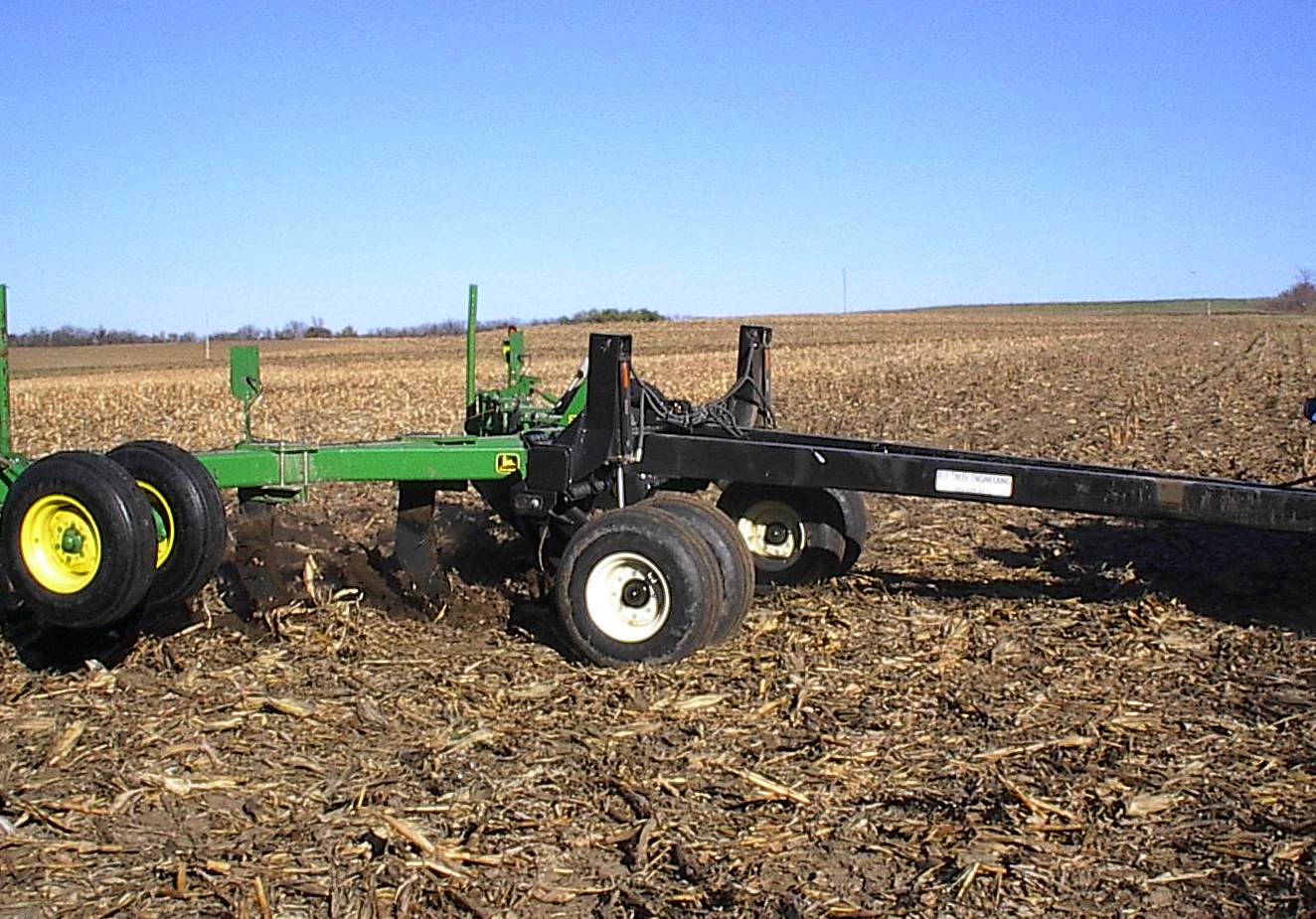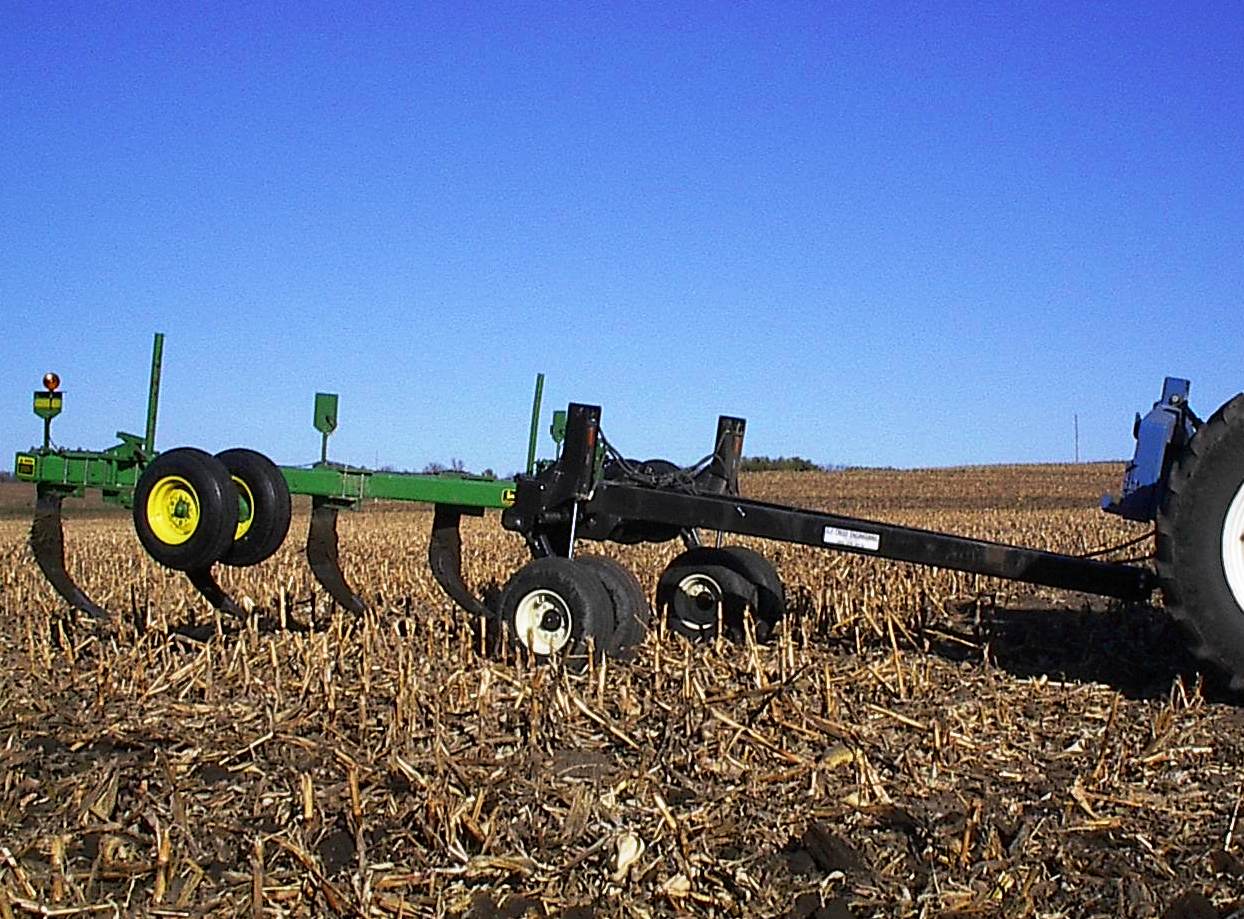 Find a caddie near you! back to ecwasp home back to ecwasp Caddies