Elk Creek Welding & Steel is a dealer for Sioux Steel Livestock Products and Equipment!
For information on these products contact ECWASP - 402-335-2610 or visit the Sioux Steel Website!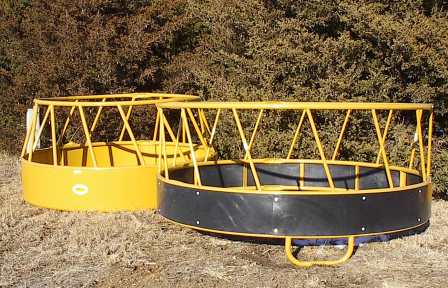 Sioux Round Bale feeders: 3 Piece with Poly lower skirt $ call Sioux Heavy Duty 2" dia. tube 6 bar gates in Stock! Call for Pricing!!
3 Piece Double slant (8' dia. bottom & 6.5' dia. top) with metal lower skirt $ call 402-335-2610
Calving Pen/care center with head gate Call!