Steel Feed Bunks
("Bottomless" Bunks are below)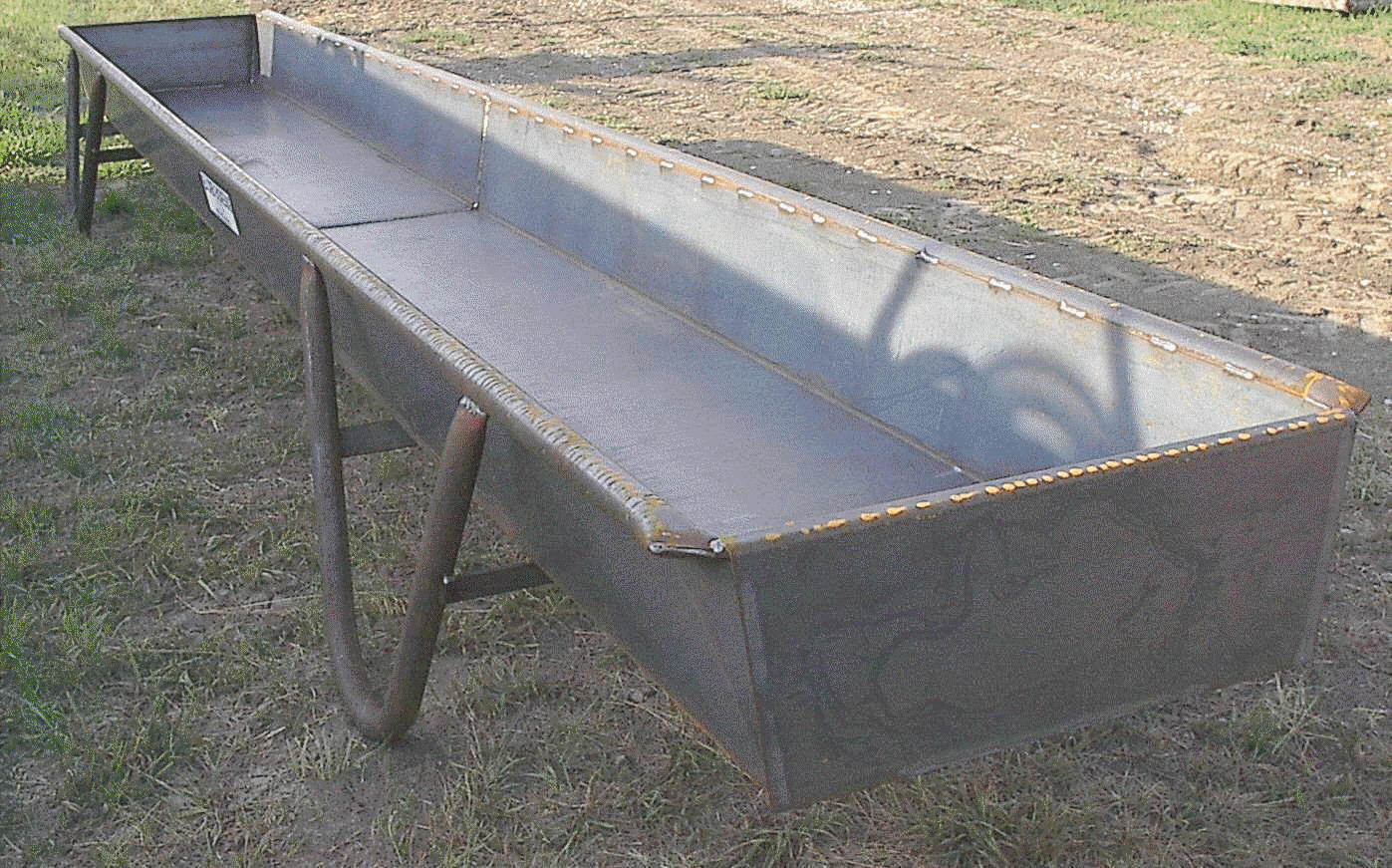 The stackable Heavy Duty all Steel Bunks are constructed with 12ga. steel pans. 1.9" OD schedule 40 pipe is used to form the four looped legs and also to form the side rails. Four cross braces are placed underneath to brace the leg and the bottom of the bunk. The bottom corners are left unwelded for approx. 4 inches each way to allow the users to adjust the corner drain holes to their liking. The 20 ft. long bunk weighs approx. 560 lbs. These bunks are TOUGH and will stand up a long time if cleaned out regularly! Using Salt or mineral in them is not recommended. Bunks are not painted.
Specifications: Height 26"
Width 34" outside top
30" inside top
26" inside bottom
Depth 12"
Price: 20' $ 550
20' Bunks available at: West Point Implement, West Point, NE 402-372-2408
Fairbanks Farm Eq. - Wood River, NE 308-583-2454
10' $ 350 (does not stack-not pictured)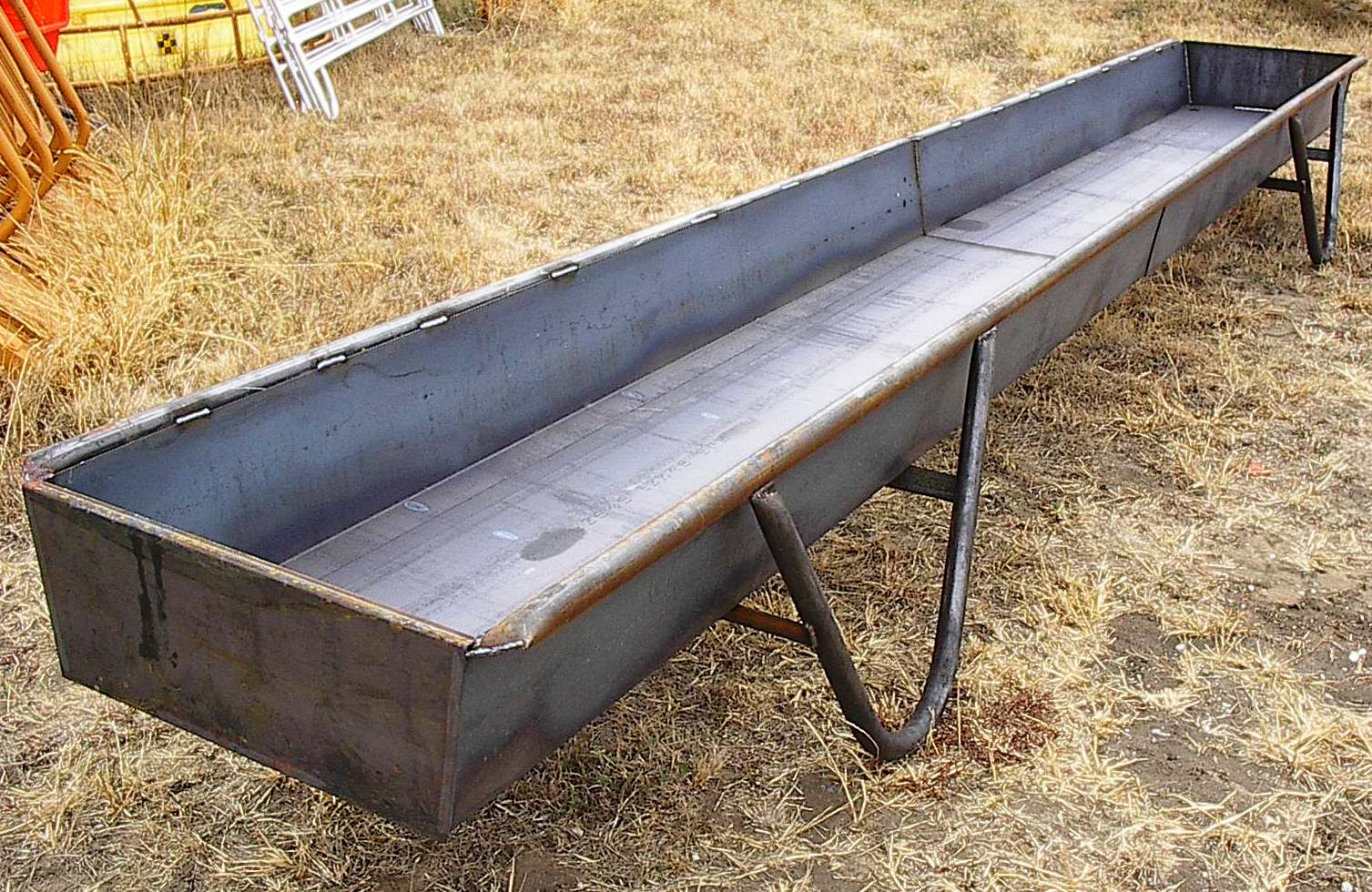 Elk Creek Welding now builds a "Bottomless" Bunk!!
(pictured below)
It has the "turnover" feature-the top rail can be bolted to either top or bottom so the bunk can be turned over for DOUBLE THE LIFE!!
High volume bunks for larger herds and bulky feed!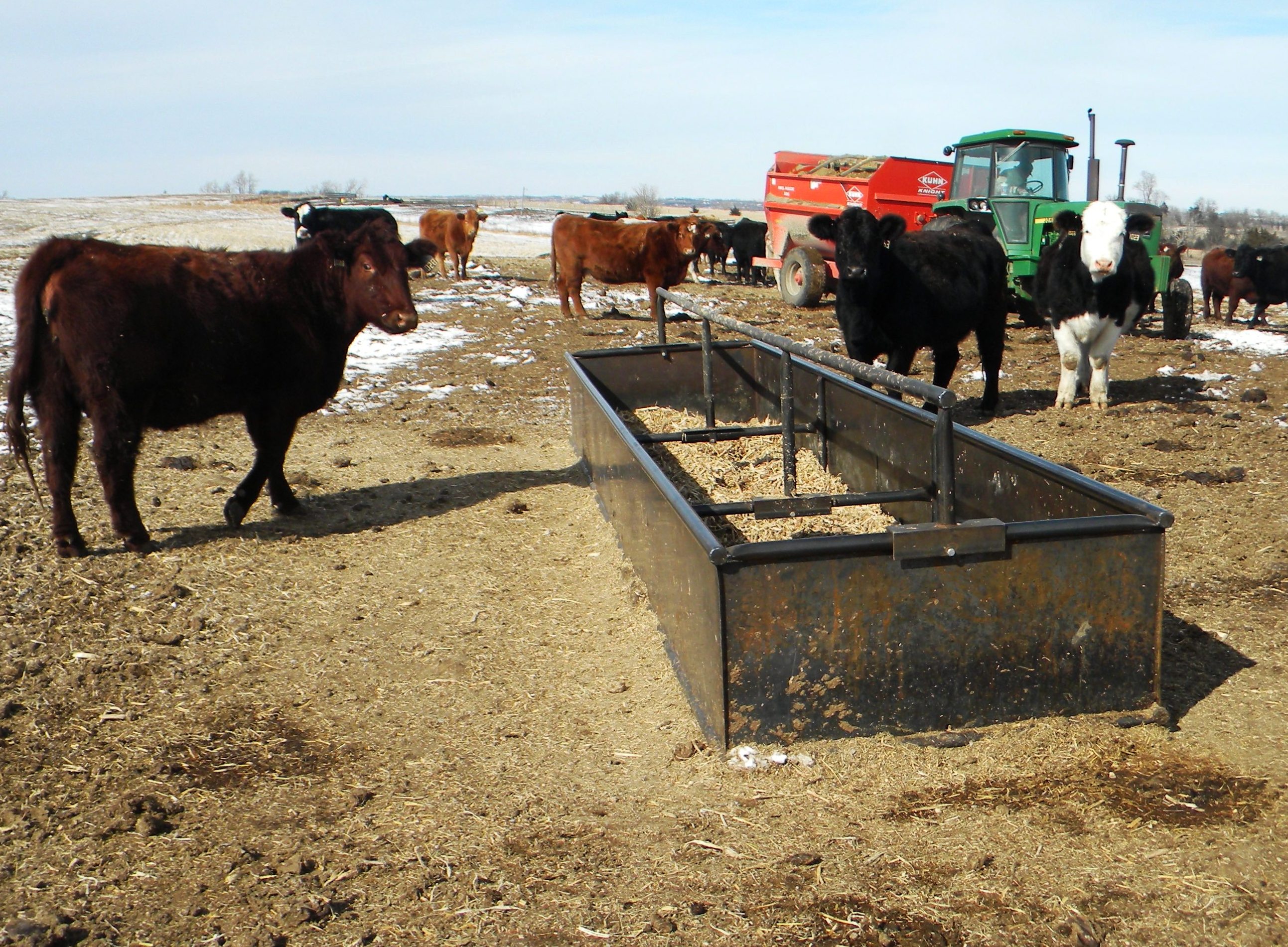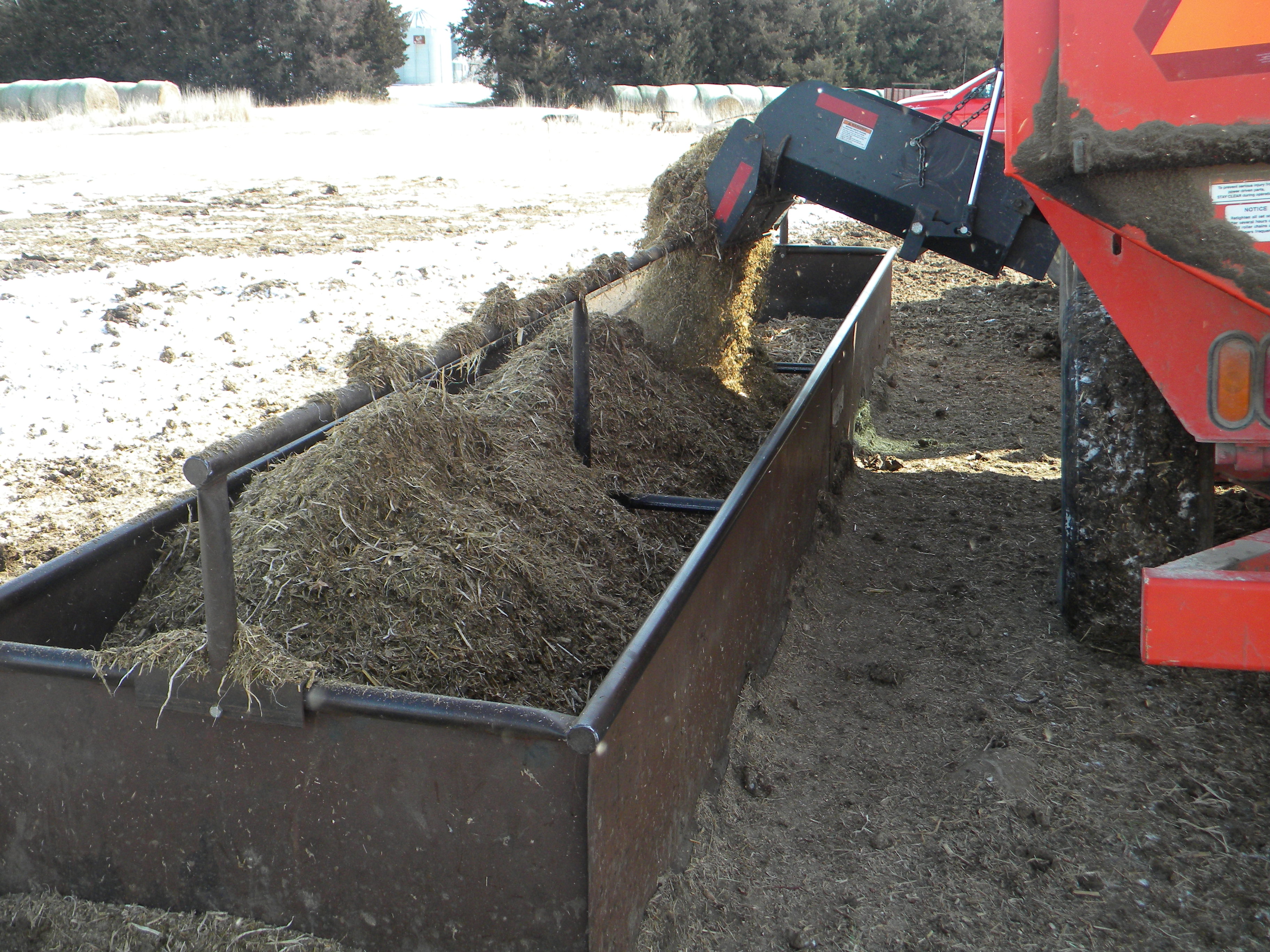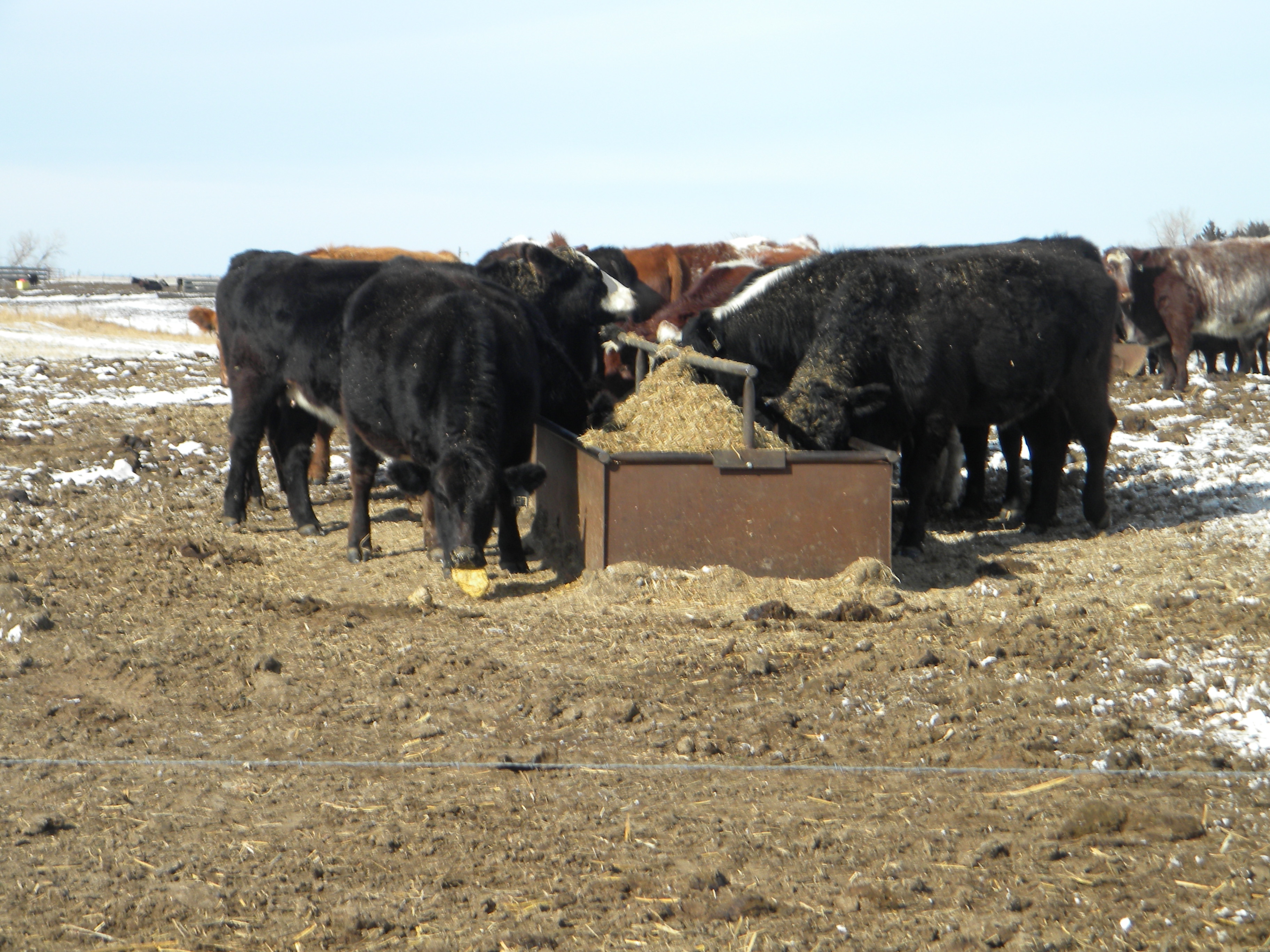 4' wide x 20' long x 24" high
1.9" OD Sch. 40 Pipe frame with
12ga. steel. $835
Turnover design doubles the
life of the feeder!!!!!
Dealers wanted!! Call!