The Model 500 Caddie is designed to mount a 3 Point Implement on the rear "3 Point" hitch of the Caddie and also carry equipment on the Caddie itself if desired. A fertilizer hopper or liquid tank with a strip till machine or planter are typical uses for the Model 500 as shown below.
Elk Creek Welding can furnish tanks with mounting frames and ECWASP is also a dealer for Montag Fertilizer Hopper/applicators. These combinations make ideal cost saving operations.
Of course, the caddie can be used to only carry your heavy 3 Point Implement!!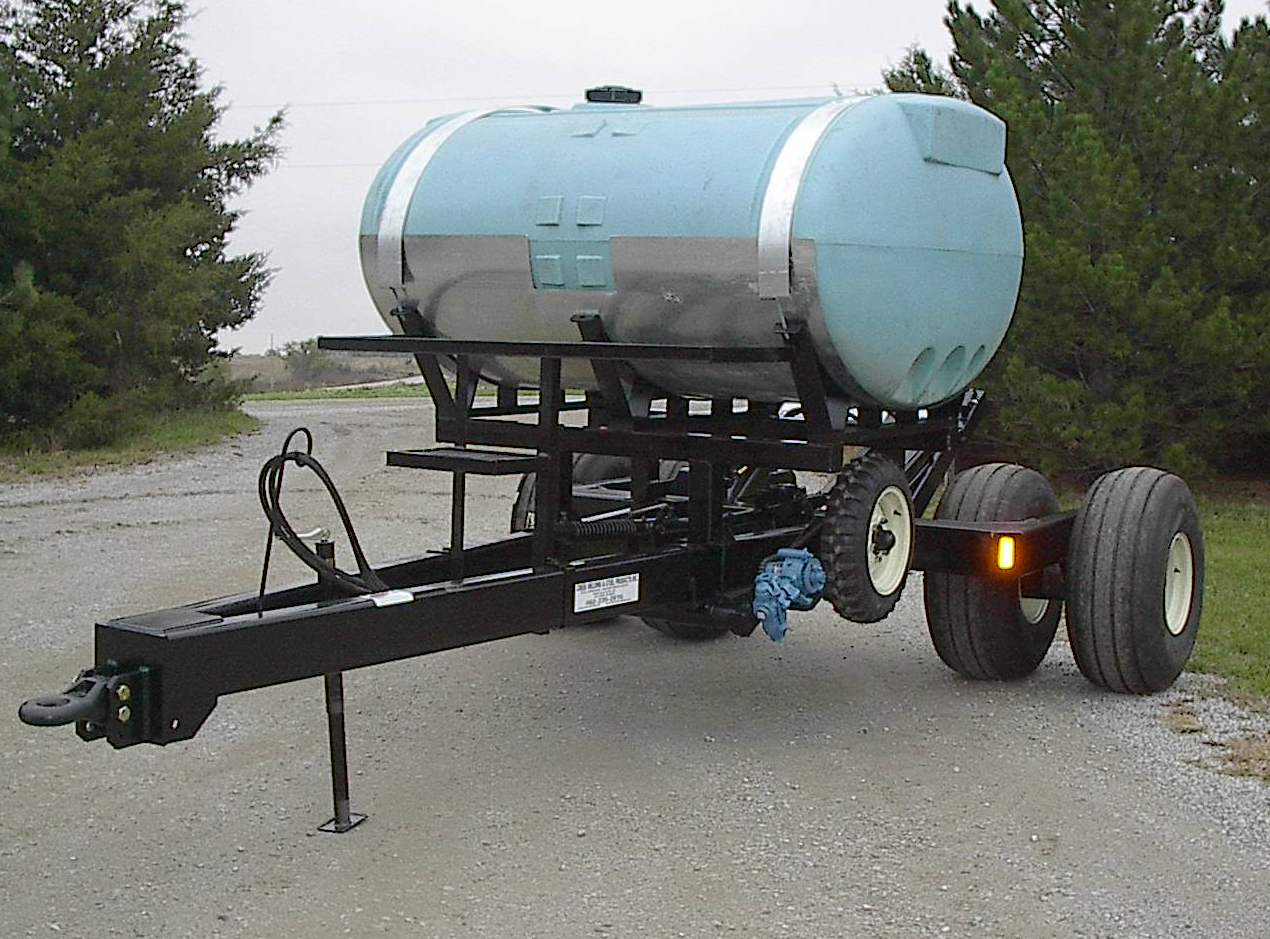 Model 500 Caddie with Montag Fertilizer Hopper and applicator. Model 500 Caddie with 1000 gallon tank and ground drive pump.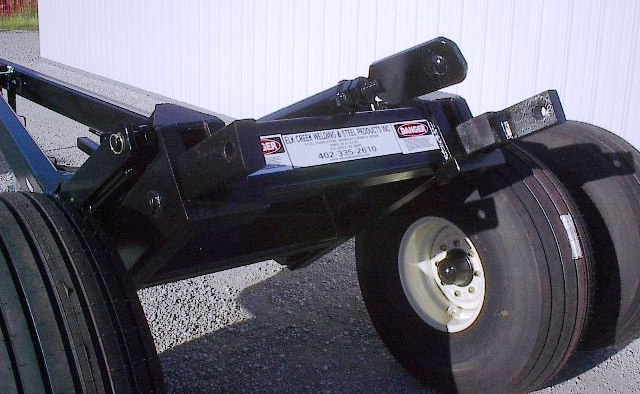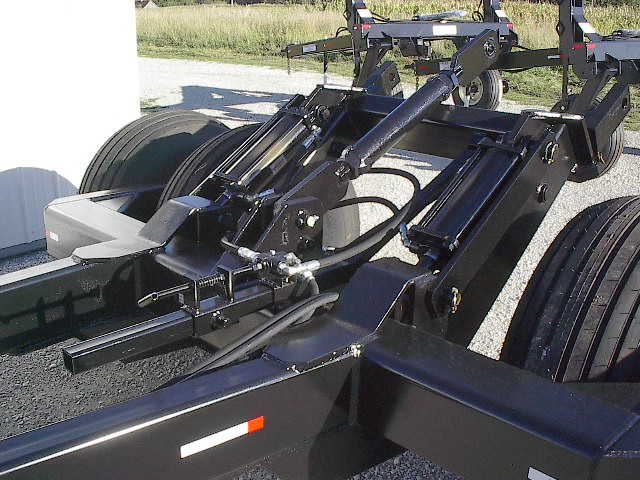 Rear of Model 500 Caddie Hitch in raised position. View of rear hitch and depth control valve.
Standard Safety uplock bars are installed beside Hyd. cylinder. (above)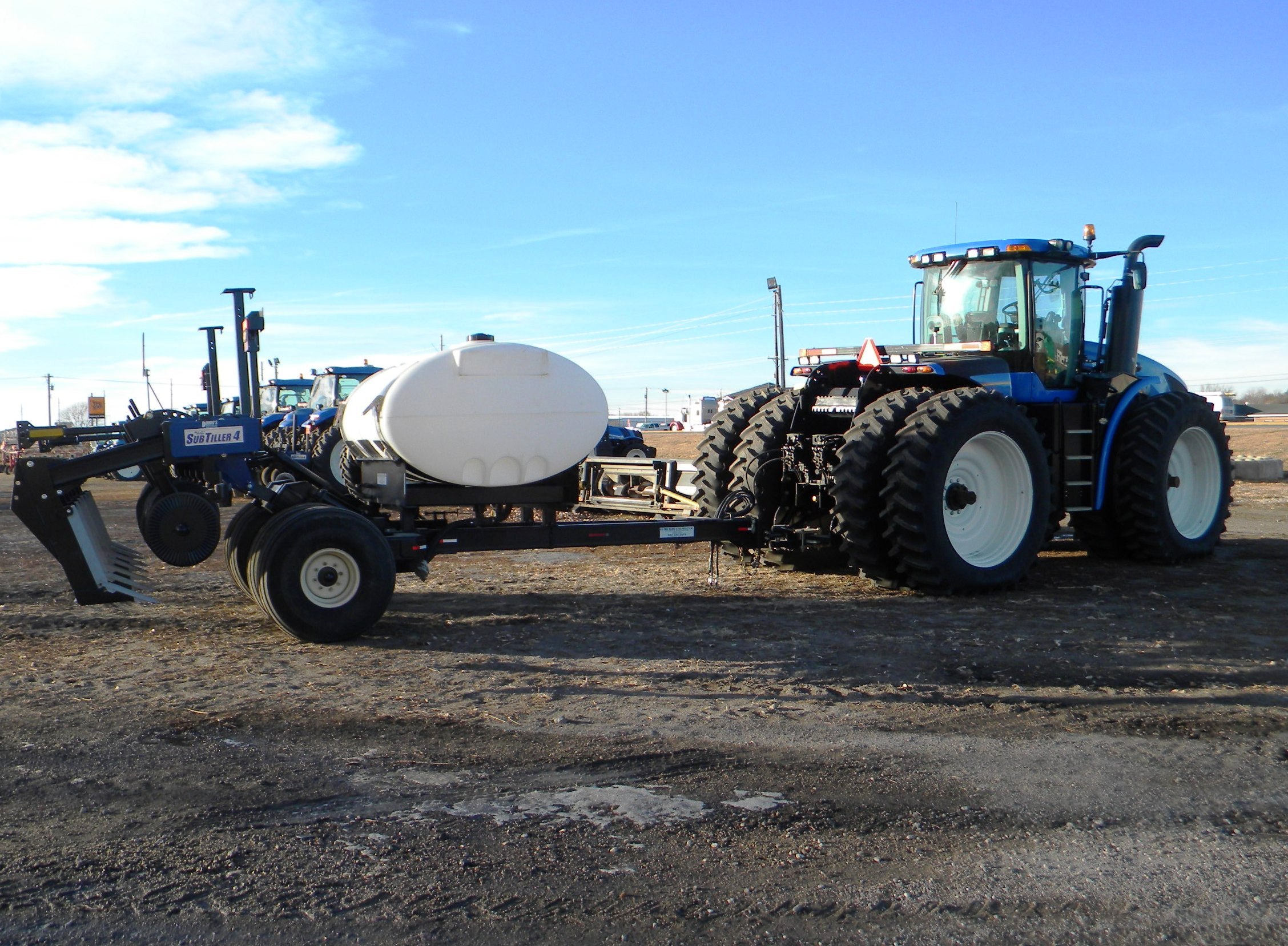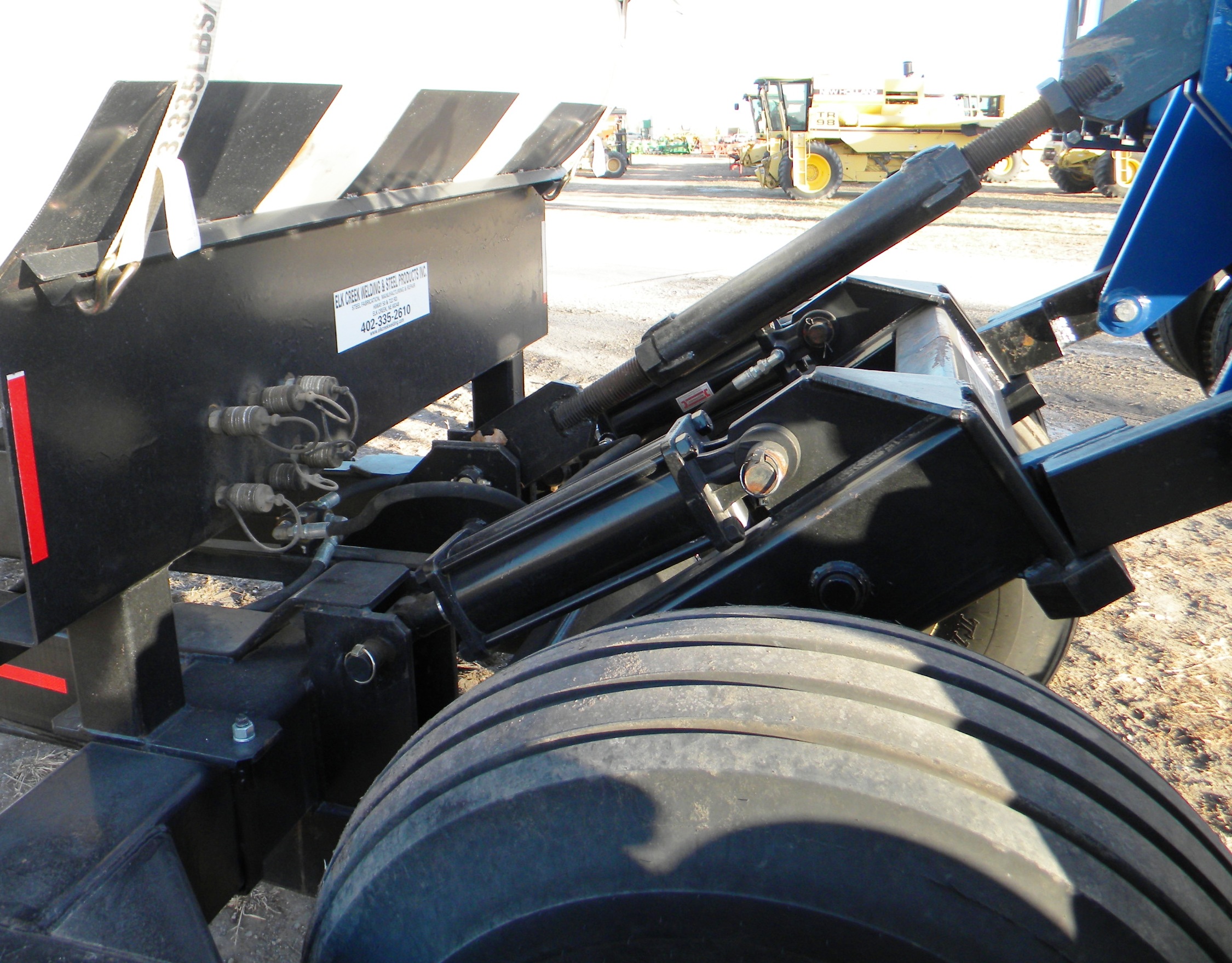 Another typical Model 500 setup. Hitch in raised position with uplock bars removed.
The Model 500 Caddie is equipped with the following: 4 - 16.5 x 16.1 10 ply tires on 6000 lb. x 8 bolt hubs/spindles
Cat. III rear 3 Point Hitch with 15000 lb. lifting capacity
Hydraulic Depth control valve
Cat. VI front Pintle style hitch austempered for longer life
500 Hp. rating / 24000 lb. total carrying capacity with 3000 lb. on hitch
Std. 90" c-c dual spacing for 30" rows - (can custom build wider)
Price: $11,500
SPECIAL PACKAGE PRICE ON MODEL 500 CADDIE WITH MONTAG 6 TON 12 ROW FERTILIZER HOPPER WITH SCALE!! CALL!
Delivery available!